I am not sure what MG UK are trying to achieve here with the new MG6, the car is not in the same class as the MG3, which they are pushing as the "fun" model of the range, and for them to then, re-hash the old MG3 advert and superimpose a few MG6 pictures on that, confuses the car.
The MG6 is not a fun car, not in the same vein as the MG3, so why are they trying to make it look like it is, perhaps they cant afford to produce a proper advert for the new MG6, so this effort will have to do, the way the MG3 is marketed looks like it is a toy car, with lots of bright colours and stickers, and a price to tempt the kids out of the Clio's and Fiesta's, why then tarnish the MG6 with this brush.
They want the car to be a fleet model, but who would want to be seen in this car, why the brand it's self market it this way, MG in the UK, still have not gotten it, go back to the old MG-Rover days, and look at the way they did the MG range of Zeds, that worked really really well, stop with the kiddy colour scheme, that's so last year, get with the modern gentleman, and advertise your products with class and panache, then you might sell a few more MG6 cars.
The latest MG advert, launching the new MG6, will be popping up on TV screens across the country throughout May as part of the latest marketing campaign.
The new commercial features the newest addition to the growing marque; the MG6, and incorporates the popular MG3.
The advert will appear on channels from tomorrow and will run until the end of May. The new MG6 offers market leading specification from only £13,995 on the road.
Those tuning into channels including ITV Central, Channel 4 Midlands, as well as a range of national satellite channels including GOLD, Film4, More4 and Dave, will find the new, vibrant advert appearing in the breaks of popular programmes.
Highlights this weekend include Britain's Got Talent, Sunday Brunch and the revised 1970's game show Celebrity Squares.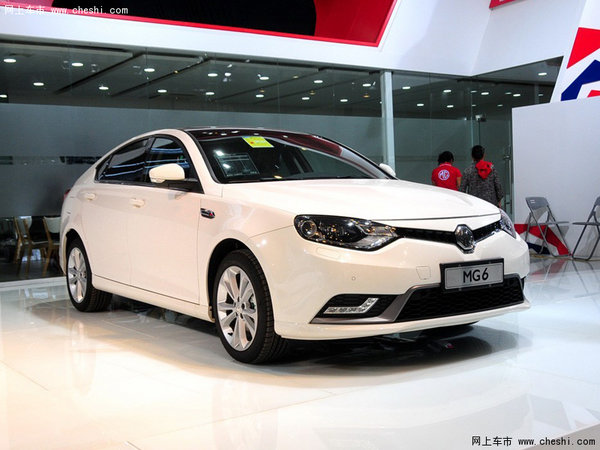 Throughout the rest of the month the advert will feature throughout the day appearing between programmes such as This Morning, Emmerdale, Coronation Street, Countdown, Deal or No Deal, Homes Under the Hammer, re-runs of Top Gear and Escape to the Country.
The new model, which launched earlier this month, is available in three trim levels, the S, TS and TL. Even for the base level, customers will find they are getting more for their money with heated seated, front LED daytime running lamps and an electronic parking brake. Prices start from £13,995 and go up to £17,995 for the top level TL.